Thursday, December 1, 2011
News Release, December 6, 2011
Kyle Conrad Memorial Trophy Finds a Home at Jensen Beach High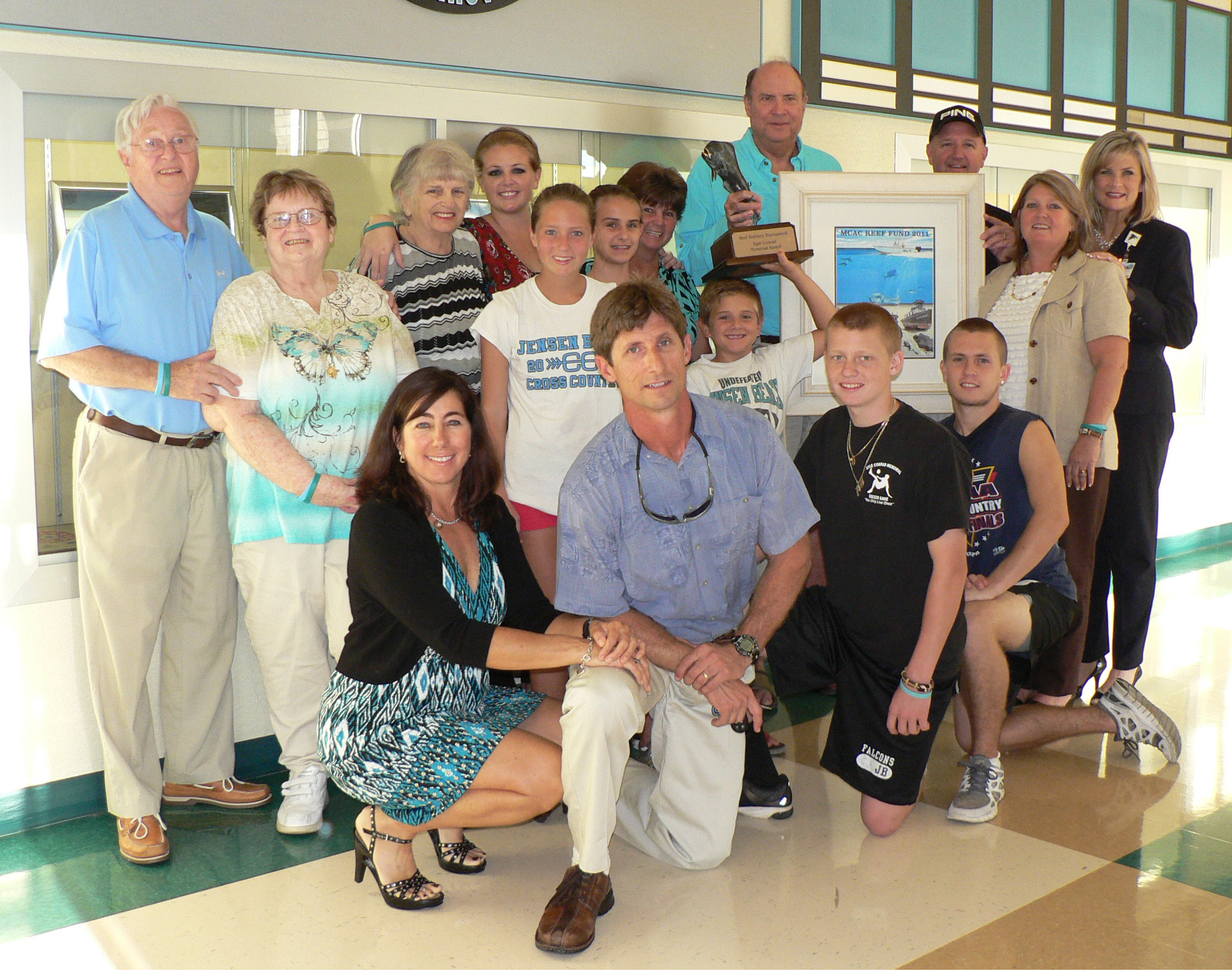 Jensen Beach, FL – (December 1, 2011) — The Kyle Conrad Memorial Trophy has a permanent home in the trophy case at Jensen Beach High School. Kyle was a 2007 graduate and star soccer player at Jensen Beach High School and a senior at Lynn University before his tragic death almost one year ago. This past January, Kyle's family and friends turned to the aid of the Martin County Artificial Reef Fund Committee (MCAC Reef Fund) to see if they could create an artificial reef in Kyle's memory. Things happened quickly and by the middle of the month an old tug was found ready to be deployed. After family and friends had the opportunity to sign their names and well wishes on its hull, The Kyle Conrad Memorial Reef was deployed.
In July, at the 5th Annual Reef Builder's Tournament, the committee presented the Kyle Conrad Memorial Trophy to the winning boat. Captain Pat Price on the Day Maker is the first recipient of this perpetual award. "The Kyle Conrad Reef is a living memorial to the Conrad Family, their friends and our artificial reef team," says Dave Powell, Vice President of MCAC Reef Fund. "The Conrad Family is an extraordinary group of people with the determination to insure that their personal tragedy has positive results. From the very first monitor dive on the new Kyle Conrad Reef, we are already seeing fish begin to populate it. I'm sure this will be a wonderful reef to fish and we look forward to monitoring this reef for many years to come."
For more information on the Martin County Artificial Reef Fund Committee, please contact John Burke, 772-708-8881, email;info@mcacreefs.org or visit our web site www.mcacreefs.org.
The MCAC Reef Fund is a not-for-profit 501(c)(3) established to enhance the artificial reef program of Martin County, Florida.
Contact: April Price, Phone: 772-285-1646, E-mail: apriceassoc@aol.com